Narrativas pós-italianas
a re-imaginação da unidade nacional nas canções do sul da Itália
Palavras-chave:
Sul da Itália, Canções, Subalternidade, Revisionismo Histórico, Descolonialidade
Resumo
As celebrações pelo 150º aniversário da unificação italiana, em 2011, renovaram a necessidade de reflexões sobre a história nacional. Nesse contexto, é possível identificar uma série de narrativas subalternas no Sul da Itália que apontam para a necessidade de se renegociar o posicionamento da população dessa região na sociedade italiana. Essas narrativas são aqui definidas como "pós-italianas", e podem ser entendidas como reações culturais às representações tradicionais do Sul, como o "outro", instrumento para a legitimação e construção de uma identidade italiana compartilhada, baseada em um etnocentrismo do Norte "branco" em oposição a um Sul "oriental" e "atrasado". Com este artigo, objetiva-se dialogar sobre essas questões a
partir de um conjunto de canções, analisando e discutindo as principais diferenças em termos de discurso político e ideológico a fim de avaliar em que medida essas narrativas são destinadas a uma renegociação da posição das pessoas do Sul na sociedade italiana enquanto tentativas explicitas de promover agendas autonomistas.
Referências
ALIANELLO, C. La conquista del Sud. Milan: Rusconi, 1972.
AMENDOLA, G. et al. Il Rapporto Svimez e le lettere a un meridione mai nato. EuroNomade, 2015. Disponivel em: http://goo.gl/tOqX8l.
APRILE, P. Terroni: Tutto quello che è stato fatto perchè gli italiani del sud diventassero meridionali. Milan: Piemme, 2010.
ASHCROFT, B. Beyond the Nation: Post-Colonial Hope. In: The Journal of the European Association of Studies on Australia, Barcelona, v. 1, n. 1, p. 12-22, 2009.
ASHCROFT, B. Introduction: Spaces of Utopia. In: Spaces of Utopia: An Electronic Journal, v. 2, n. 1, p. 1-17, 2012.
BENNATO, E. Che il Mediterraneo sia. Taranta Power, 2002.
BENNATO, E.; D'ANGIÒ, C. Brigante se more. Philips Records, 1980.
BRIGANTINI. Allarga lo Stretto. Brigantini / Trp, 2010.
CALLINICOS, A. Against Postmodernism: A Marxist Critique. Cambridge: Polity Press, 1989.
CASSINO, C. Resenha - Malaunità. Centocinquant'anni portati male. Giornale di storia, 17 May 2013.
CIANO, A. I Savoia e il massacro del Sud. Rome: Grandmelò, 1996.
CONELLI, C. Mezzogiorno postcoloniale. Terza giornata di studi su Nicola Zitara. Nola, 2013.
CONNOLLY, C. K. Independence in Europe: Secession, Sovereignty, and the European Union. Duke Journal of Comparative & International Law, Durham, NC, n. 24, p. 51-105, 2013.
COSTA, M. Lo statuto speciale della Regione Siciliana: Un'autonomia tradita? Palermo: Herbita, 2009.
DELLO IACOVO, R. et al. Italia Spa. Novenove, 2011.
DI FIORE, G. Controstoria dell'Unità d'Italia: Fatti e misfatti del Risorgimento. Milan: Rizzoli, 2010.
DICKIE, J. The South as Other: From Liberal Italy to the Lega Nord. The Italianist, v. 14, n. Special Issue - Culture and society in southern Italy: past and present, p. 124-140, 1994.
DICKIE, J. Stereotypes of the Italian South, 1860-1900. In: LUMLEY, R.; MORRIS, J. The New History of the Italian South: The Mezzogiorno Rivisited. Exeter: University of Exeter Press, 1997. p. 114-147.
FABBRI, P.; FABBRI, F. Pontelandolfo. First, 1972.
FEDERICO, E. Il mito dell'Ausonia : dall'orizzonte greco-calcidese al leghismo sudista. Anabases, v. 14, p. 11-23, 2011.
FELICE, E. Sull'importanza della storia per le scienze sociali (e viceversa). Tre esempi dai divari regionali in Italia. In: FELICE, D. Studi di storia della cultura. Sibi suis amicisque. Bologna: Clueb, 2012. p. 515-538.
FESTA, F. Oltre l'emergenza: Pratiche ed esperienze di "comune" nel Sud d'Italia. In: ORIZZONTI MERIDIANI Briganti o emigranti: Sud e movimenti tra conricerca e studi subalterni. Verona: Ombre corte, 2014. p. 191-208.
GALLI DELLA LOGGIA, E. Sbaglia chi pensa che il ritardo del Sud sia dovuto all'Unità d'Italia. Corriere del Mezzogiorno, 5 March 2014. Disponivel em: http://goo.gl/vNt3Sa.
GRAMSCI, A. La Questione Meridionale. Rome: Editori Riuniti, 1966.
GRIBAUDI, G. Images of the South: The Mezzogiorno as seen by Insiders and Outsiders. In: LUMLEY, R.; MORRIS, J. The New History of the Italian South: The Mezzogiorno Revisited. Exeter: University of Exeter Press, 1997. p. 83-113.
GUERRI, G. B. Il sangue del Sud: Antistoria del Risorgimento e del brigantaggio. Milan: Mondadori, 2010.
HESS, A. C. The forgotten frontier: A History of the Sixteenth-Century. Chicago; Londres: The University of Chicago Press, 1978.
IZZO, F. I lager dei Savoia: Storia infame del Risorgimento nei campi di concentramento per meridionali. Naples: Controcorrente, 1999.
LANFRANCA, D. et al. Perché è diventato indifendibile lo Statuto Speciale Siciliano. La Repubblica, 10 October 2012. Disponivel em: http://goo.gl/SQQLa2.
MESSINA, M. The Risorgimento Rec(h)anted: Historical Revisionism of the Italian Unification in Songs from Southern Italy. Anais do XXVIII Simpósio Nacional de História : lugares dos historiadores : velhos e novos desafios. Florianópolis, SC: ANPUH. 2015. p. 1-11.
MESSINA, M. "Nuatri semu un populu pi sempri!": (De)Coloniality, Autonomism and "Post-Italianism" in Sicilian Songs. AATI Online Working Papers, Toronto, v. "Siena", 2016.
MIGNOLO, W. (Post)Occidentalism, (Post)Coloniality, and (Post)Subaltern Rationality. In: AFZAL-KHAN, F.; SESHADRI-CROOKS, K. The Pre-Occupation of Postcolonial Studies. Durham, NC: Duke University Press, 2000. p. 86-118.
MONSAGRATI, G. 1861–2011. The celebrations in Italy and in the international context. Journal of Modern Italian Studies, v. 19, n. 1, p. 71-77, 2014.
NAPOLI, E. Malaunità. In: VV.AA. Malaunità. 1861 - 2011 Centocinquant'anni portati male. Naples: Spazio Creativo, 2011. p. (CD Annexed to book).
PARDALIS, S. Terroni and Polentoni: Where Does the Truth Lie? An Anthropology of Social Networks And Ethnicity in Palermo (Sicily), Italy. Thesis: Duhram University, 2009.
PATRUNO, L. Fuoco del Sud: La ribollente galassia dei Movimenti meridionali. Soveria Mannelli: Rubbettino, 2011.
PERRI, P. Nazionalità e lotta di classe: La Nuova Sinistra e i nazionalismi periferici. Diacronie: Studi di Storia Contemporanea, n. 9, p. 1-18, 2012. Disponivel em: http://goo.gl/JJJ8Xf.
POLIZZI, G. Postcoloniality and the Italian South: Race, Gender, Sexuality, Literature. Utrecht: Utrecht University - Granada University, 2013. Disponivel em: http://goo.gl/jzuo29.
PUGLIESE, J. Parasiting 'post' colonialism: on the (im)possibility of a disappropriative practice. Southern Review: Communication, Politics & Culture, v. 28, n. 3, 1995.
PUGLIESE, J. White Historicide and the Returns of the Souths of the South. Australian Humanities Review, n. 42, 2007. Disponivel em: http://goo.gl/p3SWQt.
PUGLIESE, J. Whiteness and the blackening of Italy: La guerra cafona, extracommunitari and provisional street justice. PORTAL Journal of Multidisciplinary International Studies, v. 5, n. 2, 2008.
REIG BRAVO, J. Espais de convivència a la Mediterrània. Quadrivium: Revista digital de musicologia, Valencia, n. 6, 2015. Disponivel em: http://goo.gl/cMGjuZ.
SALVEMINI, G. Movimento socialista e questione meridionale. Milan: Feltrinelli, 1963.
SFASCIATURA. Splendi Sicilia. [s.n.], 2010.
SFASCIATURA. Splendi Sicilia. Catania: [s.n.], 16-17 March 2011.
SLEMON, S. Post-Colonial Allegory and the Transformation of History. The Journal of Commonwealth Literature, v. 23, p. 157-168, 1988.
SORRENTINO, G. Napulitan. Intérpretes: Jovine e 'O Zulù. Napoles: Incolore Communication. 2012.
TINTORI, G. Resenha: Terroni. Tutto quello che è stato fatto perché gli italiani del sud diventassero "meridionali" by Pino Aprile. Italian American Review, v. 2, n. 1, p. 53-55, 2012.
TUEFF. Fratelli d'Itaglia. Suonidelsud, 2014.
ZITARA, N. L'Unità d'Italia: Nascita di una colonia. Milan: Jaca Book, 1971.
ŽIŽEK, S. Violence: Six Sideways Reflections. New York: Picador, 2008.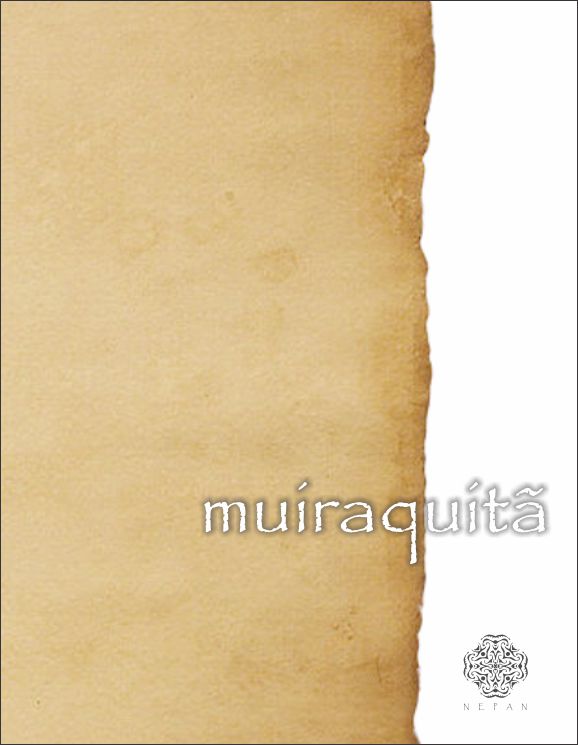 Downloads
Como Citar
Messina, M. (2016). Narrativas pós-italianas: a re-imaginação da unidade nacional nas canções do sul da Itália. Muiraquitã: Revista De Letras E Humanidades, 4(1). https://doi.org/10.29327/216341.4.1-10